Solutions For Students
Modern Students expect a modern technology platform that supports their creativity and community.
Learn collaboratively and get feedback both inside and outside the classroom
Student Interaction
Learn with your peers
Participate in team projects
Interact with faculty
Take ownership of your learning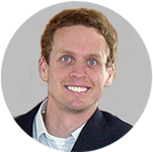 "In this global world teamwork is critical, no one does anything alone, but instructors don't provide many opportunities for students to practice working together as a team or to learn from other teams working on the same project. The collaborative workspace of Visual Classrooms enables students to see, organize, and keep track of one another's ideas as they unfold in real-time."
Dr. Ethan Danahy - Tufts University
Media Savvy Tools
We support many ways to capture your ideas, labs, and projects – text, photos, videos, drawings.