Make Active Learning Happen
---
Your LMS was never designed to support active learning pedagogies - we were.
Built from the ground up at a top research university, Visual Classrooms was meticulously designed to enable peer collaboration and active instruction - with research backed results to prove it.
Perfectly compliments new Active Learning Spaces being installed at all the top schools.
How It Works
---
Student Interaction
Expose students to peer thinking
Enable self-correction
Promote teamwork and collaboration
Active Instruction
Increase the effectiveness of in-class discussions
Reduce lecture time
Assess understanding before class begins
Give ESL students a voice in discussion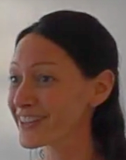 "I like being able to easily decide if students will work individually or as small groups. One of the best features is the ability to choose visibility settings. This is an essential tool that allows me to create individual homework assignments, in-class group work, or semester-long class projects."
Lauren Hauser - Weston CT High School
---
3 Minute Intro
---
Features
Easily deliver digital content and scaffold peer collaboration with our built-in features.

Discussions
Working individually, or in small teams, capture student work and ideas using any kind of media.
Sketch Prompts
Works on any browser, any device. Sketch on top of graphs and diagrams. Watch Video
Multiple Choice
We do everything your expensive clickers can do. Watch Video
Concept Maps
Capture student ideas concerning complex systems, great in-class activity for small teams of students. Watch Video
---
Instructor accounts are free, students will need a valid subscription. Contact us for details.